Korean Cooking Demonstration & Home-Cooked Meal
For those who are interested in learning about Korean cuisine, our team in the US holds events at companies, libraries, cultural centers and cooking clubs, where we provide cooking demonstrations and serve home-cooked meal.

At these events, we typically demonstrate four dishes, and then serve a full meal (rice, soup, kimchi, main and side dishes, and dessert) to those attending. We also provide attendants with complimentary Korean recipe books. After the demonstration, we also show a few short films about Korea.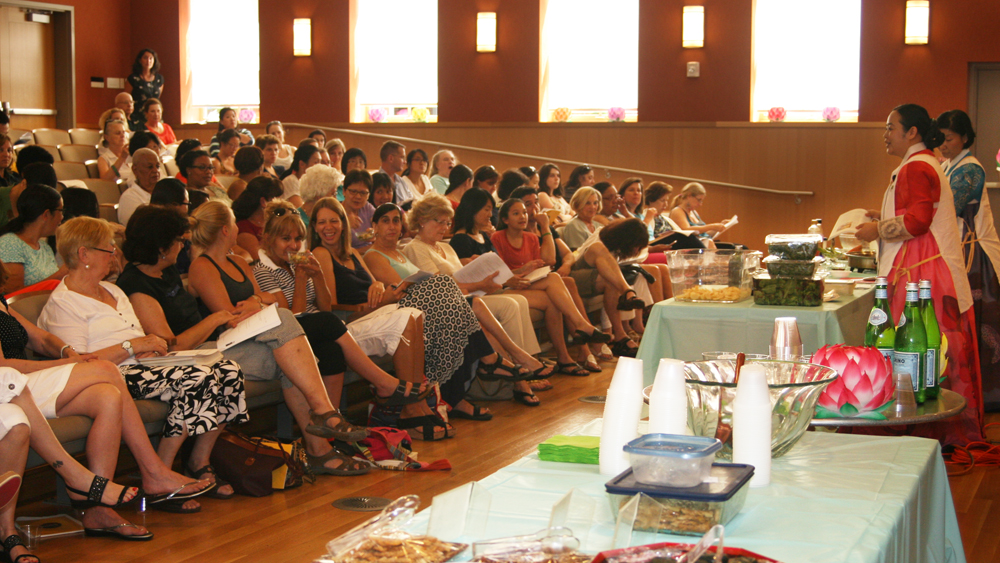 ▲Cooking Class, Darien Library, CT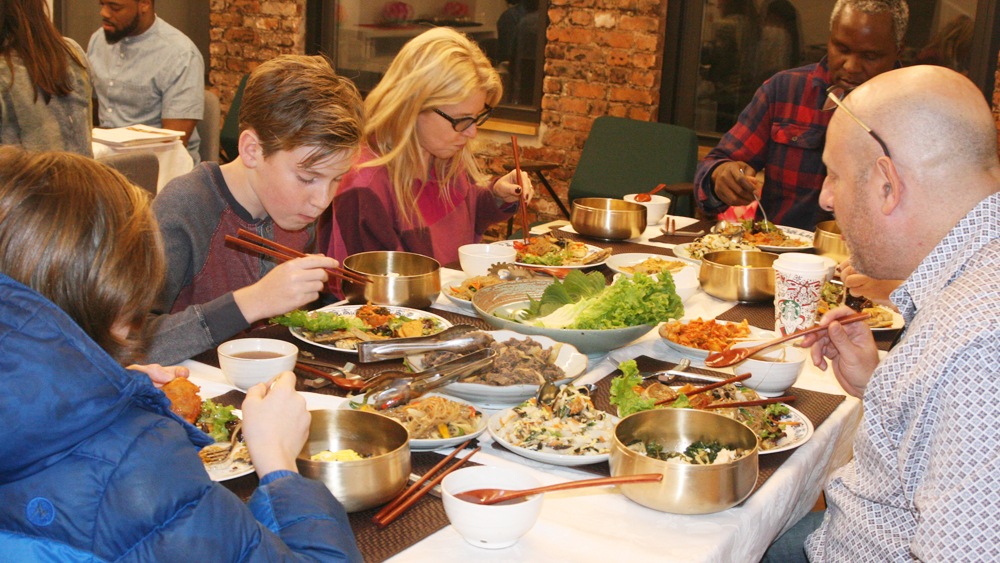 ▲Cooking Class, Manhattan, NYC
bibimbap, kimchi, bulgogi, japchae served in bangjja (traditional Korean bronzeware)
Our sample menu for cooking class includes Kimchi salad, Bibimbap (rice with mixed vegetables), Bulgogi (beef marinated in soy sauce and honey), Jeon (Korean pancakes), Dubujorim (braised soybean curd) and Japchae (sweet potato noodles with mixed vegetables). Please note that menus can change seasonally and/or by request.

We do not charge for instruction, but do request a fee for the cost of the ingredients.